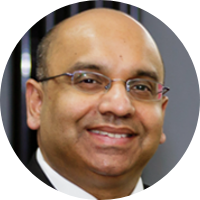 " … clear, specific, easy-to-understand frameworks, planning tools, visuals to help me engage my clients in the grants process …"



George McLeod
Independent Grants Consultant (Orlando, FL)

I've been an all-around grant professional for going on 20 years, including the past 12 as an independent grant consultant/grant writer working with nonprofits and government organizations of all types and sizes, all over the country. My success rate with getting grants funded is pretty solid and I'm happy about that - though I'm always looking for new tools, new perspectives, new ways of thinking and talking about this field of work I love so much.
That's what first brought me to The Ultimate Grant Proposal Blueprint course - looking for new tools. And wow, did I strike gold! One of the biggest challenges for me as an independent consultant was trying to get my clients to understand exactly what it is I do, and what I need from them to help me do that successfully for them. There's this kind of "Can't you just go get us a grant and leave us alone?" mentality. I'd pretty much given up on explaining the process - much less on really engaging my clients in the process with me.

Right away, within the first 90 minutes of the Blueprint course, I knew it was really going to pay off for me in ways I hadn't even anticipated. Yes, I have new tools and perspectives for my own toolbox - which is saying something for a veteran like me. But just as valuable, I have clear, specific, easy-to-understand frameworks, planning tools, visuals, you name it to help me engage my clients in the grants process. I've already used the Blueprint tools, for instance, to:
G

uide a board through the process of identifying and prioritizing their grants wishes - and creating Logic Models for their high-priority projects;



D

emonstrate to an executive director the strategy behind selecting prospective grantmakers;



W

ork with an executive director to map out a full plan for a project she had begged me to "just go get a grant for"; and



W

ork with program staff to create realistic, workable budgets - something that had been worse than pulling teeth before.



Next up: For a major Federal grant project I'll be facilitating a multi-agency collaborative grant proposal. Maryn has just the tools for that too! - and I can't wait to pull them out and put them to work.
Bottom line: The tools alone are worth 100 x the price of admission!